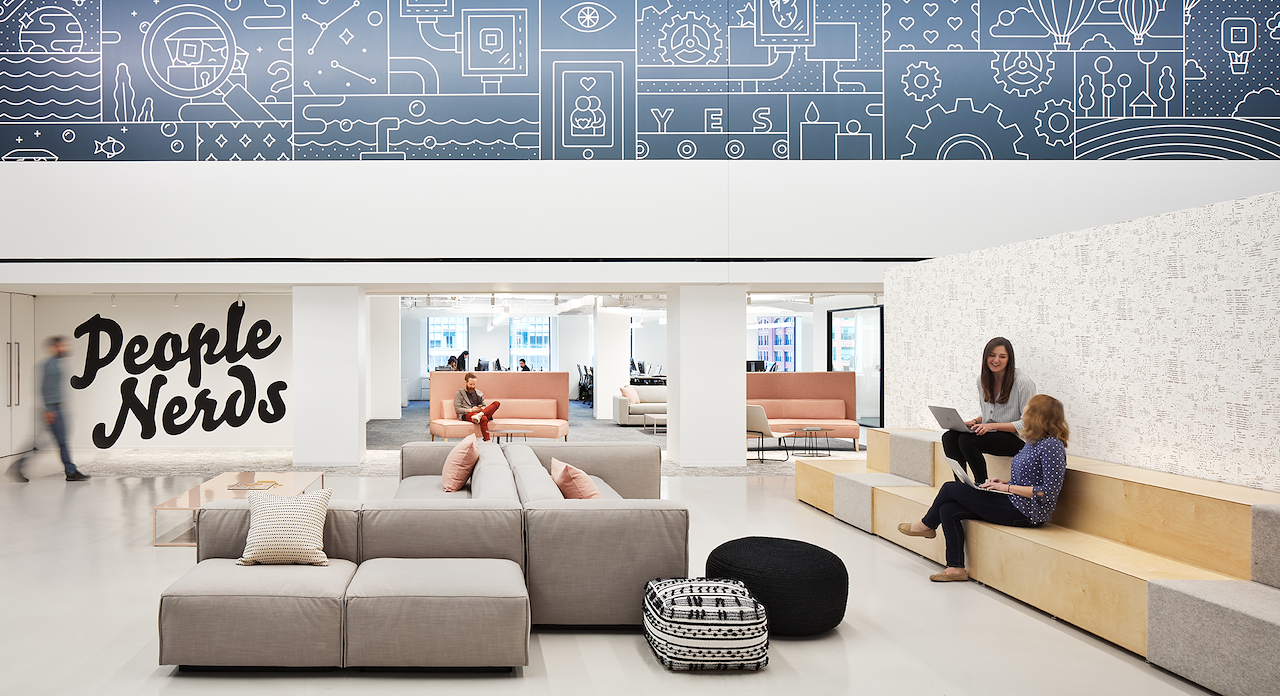 The new dscout office — Photo by Eastlake Studio
When my role at dscout expanded from product designer to design director, I took on additional design duties in marketing, event design, and mentoring junior designers. The latter turned out to be one of the most rewarding parts of my job.
---
Identity and Marketing
We gave the overall brand a facelift to bring it more in line with our product and I created a style guide to help communicate the changes.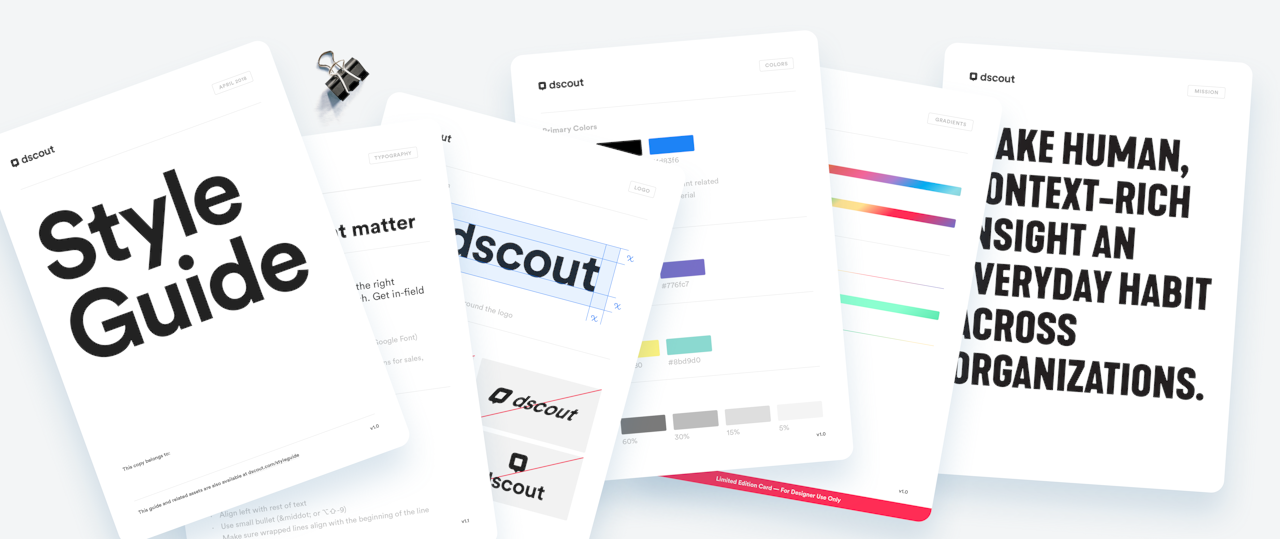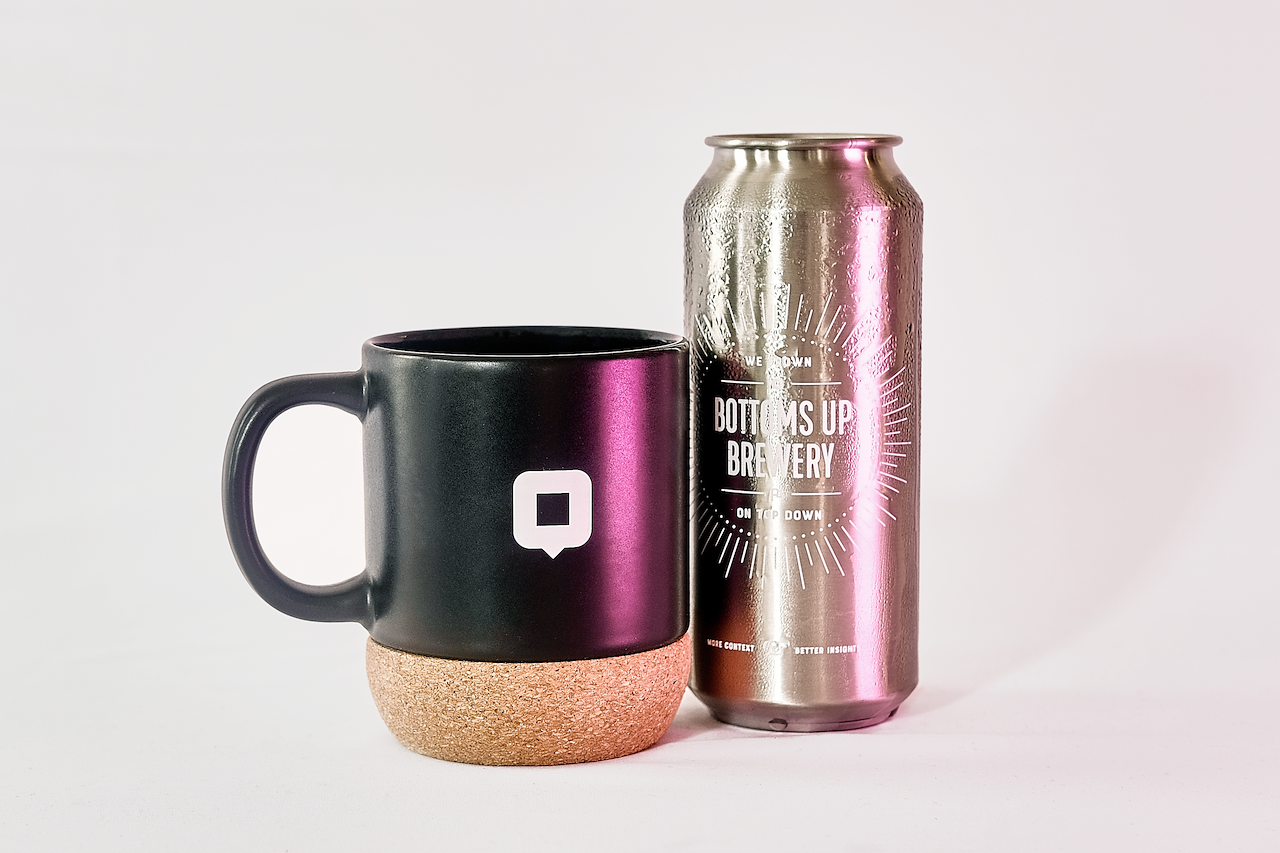 As we outgrew our office, I was honored to be involved in some design details of the new space. One of the more practical goals was to decrease clutter and waste in the kitchen area, so I designed dscout mugs for everyone. It included a line where people could write their name on it and personalize it as they wish.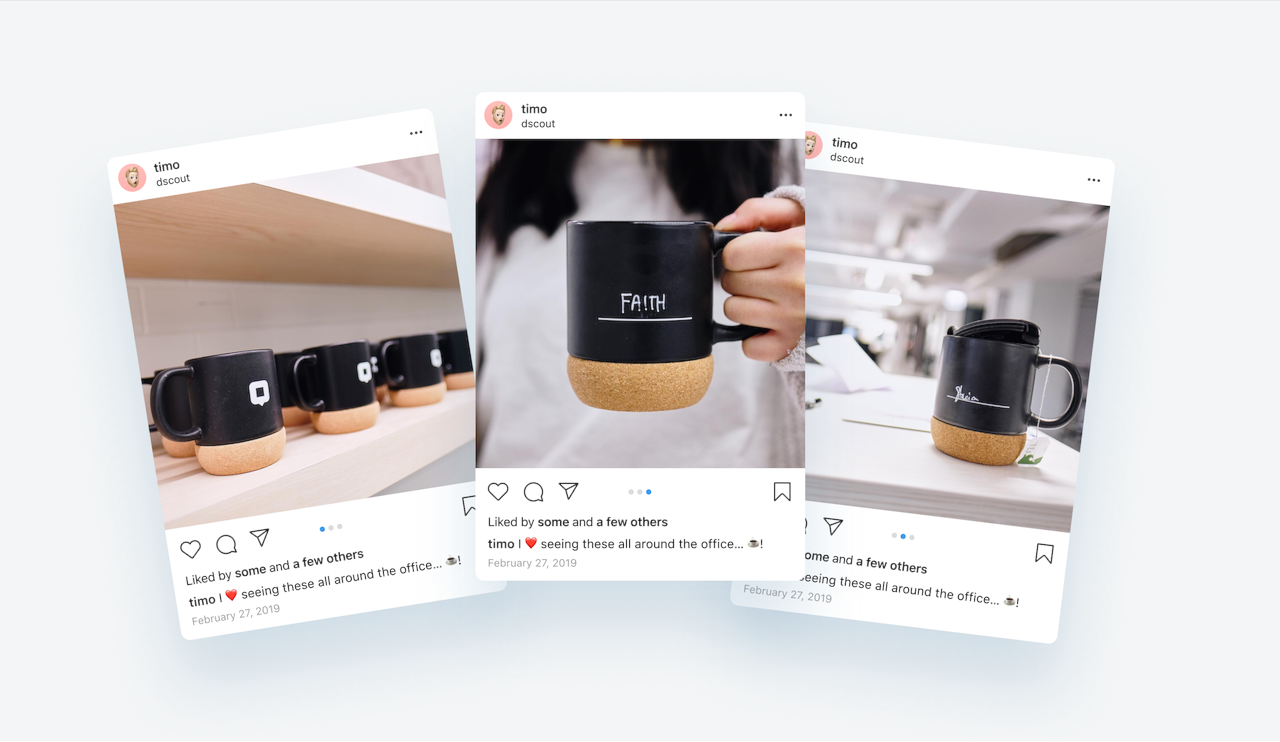 Most recently, we started the process of redesigning the marketing site based on that brand work. We developed a "marketing version" of our design system, that allows us to show screens and features on the marketing site, without having to refresh them every time the product is updated.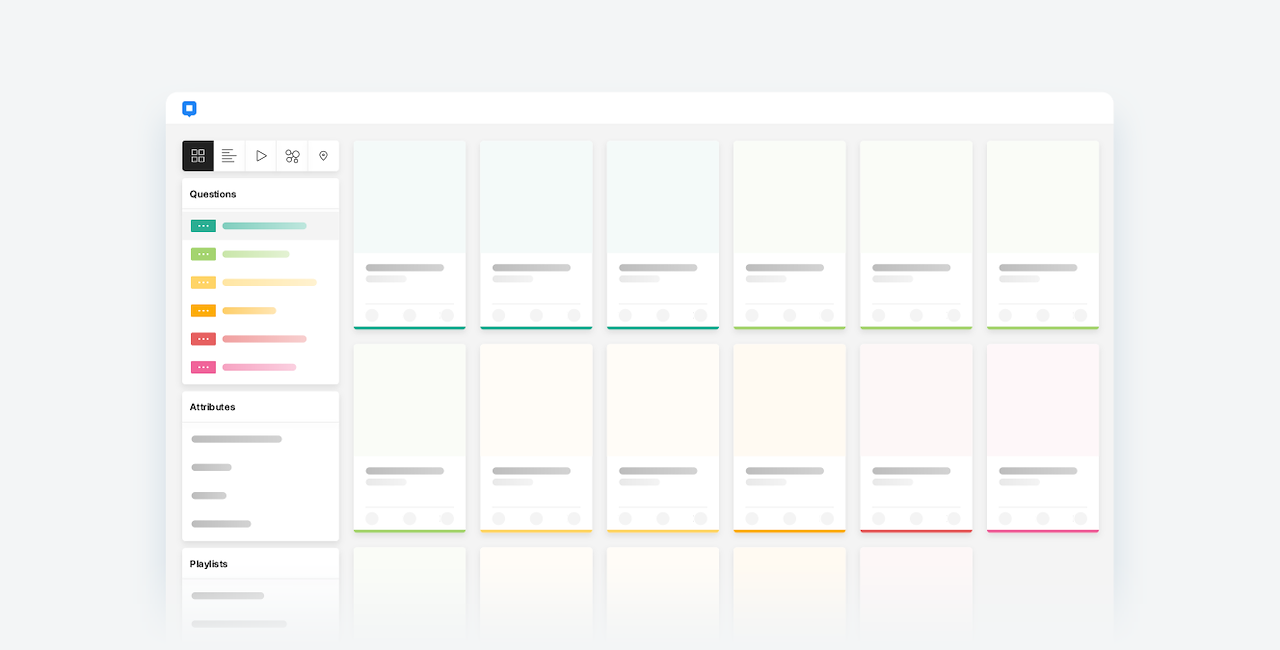 Minimal Marketing UI
---
Events
Another major initiative was our first ever live event in San Francisco. It was a huge company-wide effort involving everybody from customer success, to engineering to marketing and design, as well as our internal research consultancy, The Studio.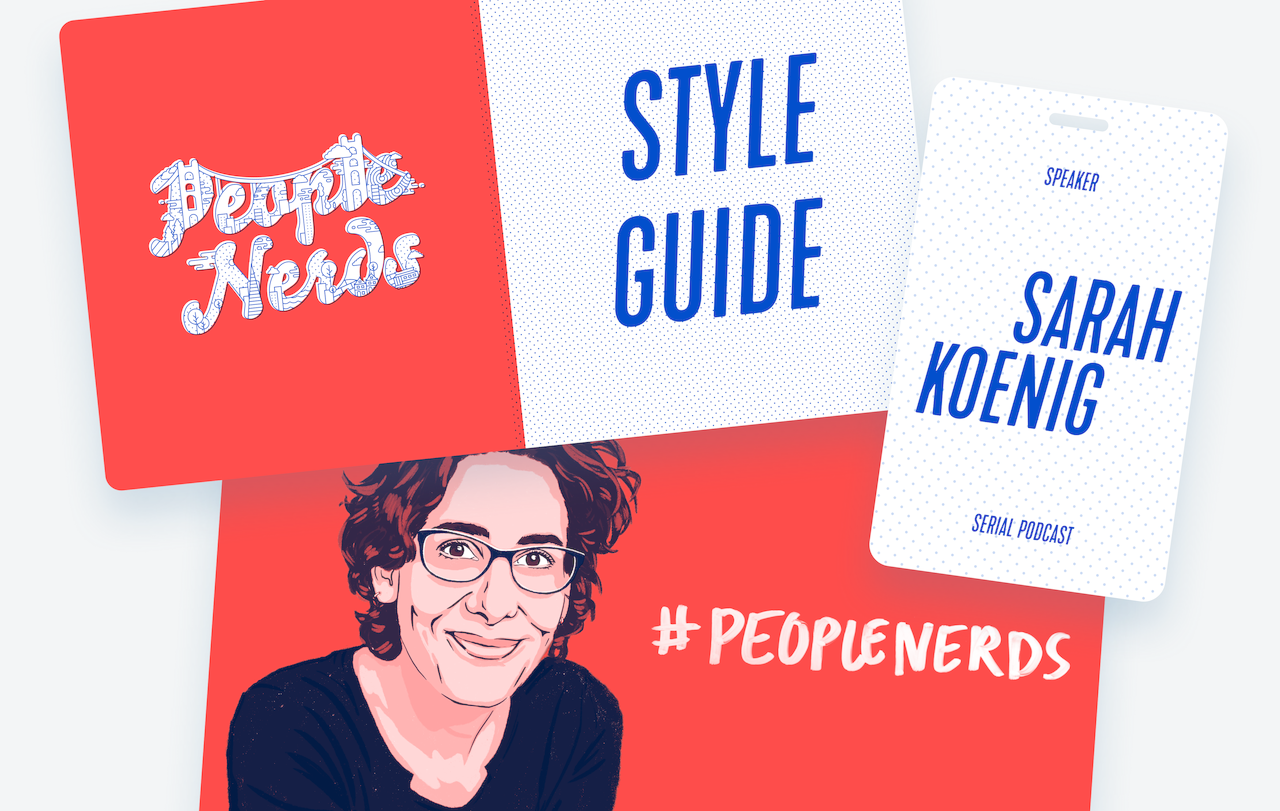 We designed a dedicated identity for the event and put it to good use in countless swag items. Here's a collection of my favorites: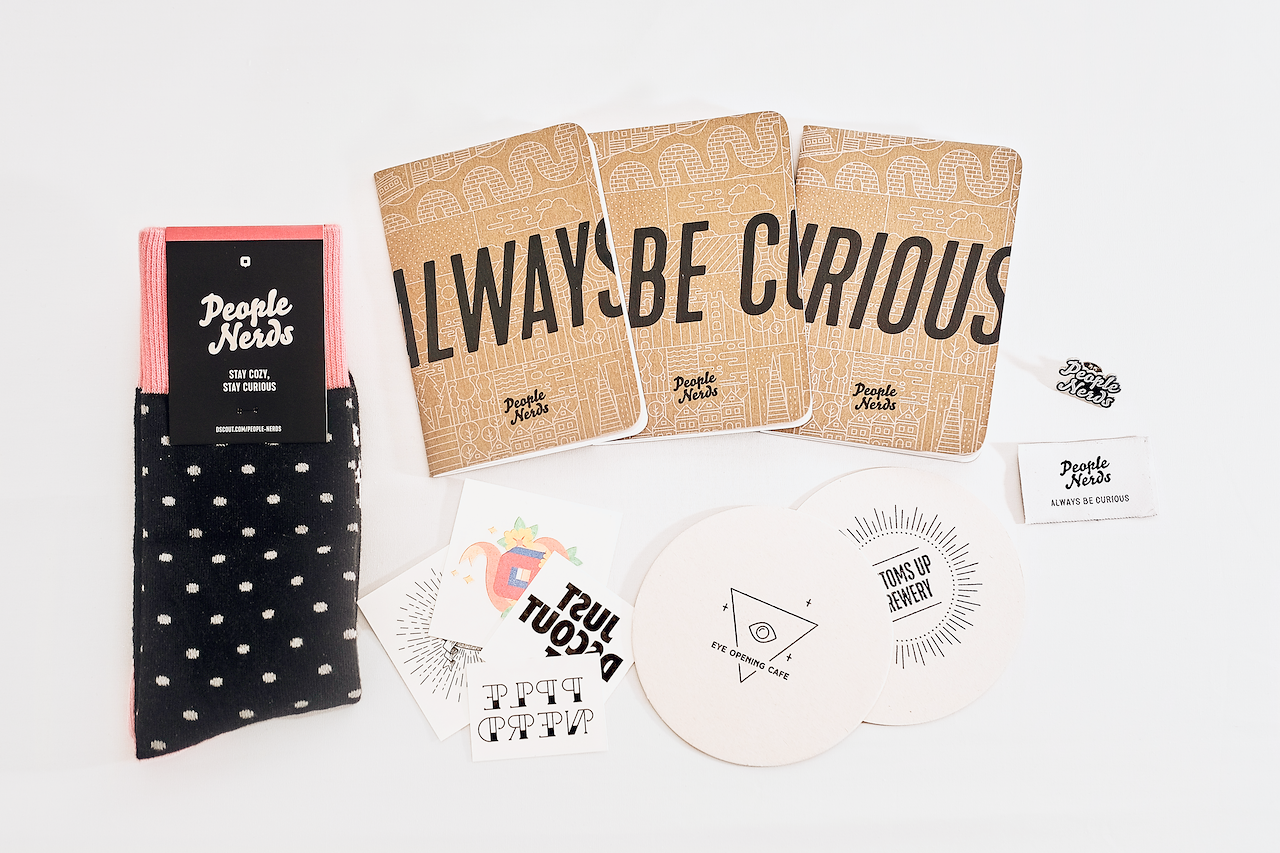 ---
Miscellaneous
We also started a certification process for dscout users and new employees. This was a fun little project to take a break from pixels, ems and rems to produce a letterpress printed certificate complete with embossed seal. It's fair to say I probably over-engineered this one a bit. :)

---
Dscout Design Social™
Last but not least, I'd like to mention my role in fostering the design community at dscout. There's never been a lack of design in dscout's DNA but I didn't want to take that for granted. Part of my mentoring role included a monthly meetup of all the designers called dscout design social. We tried to make it a fun and easy hangout time and not just another recurring meeting on our calendars.
❤️