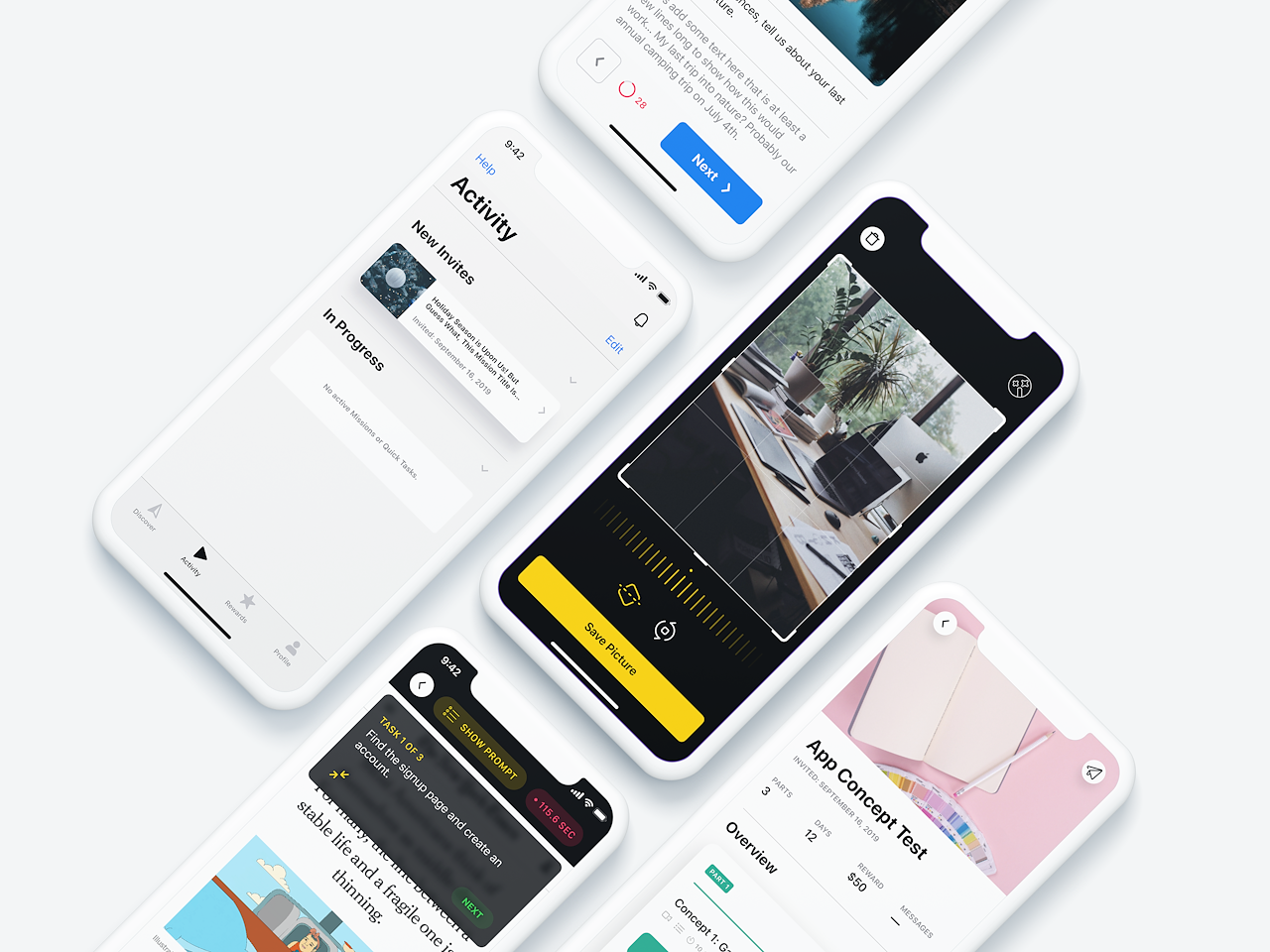 During my time, we iterated countlessly on existing flows and features and built many new ones. From seemingly small features like @-mentions, markdown support and share-links, to huge undertakings like dscout live, the introduction of parts (a major shift in how research can be performed) and a built-in video editor with shareable playlists. All while keeping the participant-facing apps up-to-date to accommodate all of these changes.
---
Mobile
Here are a few of my mobile designs
Launch Screen · Mission Detail Screen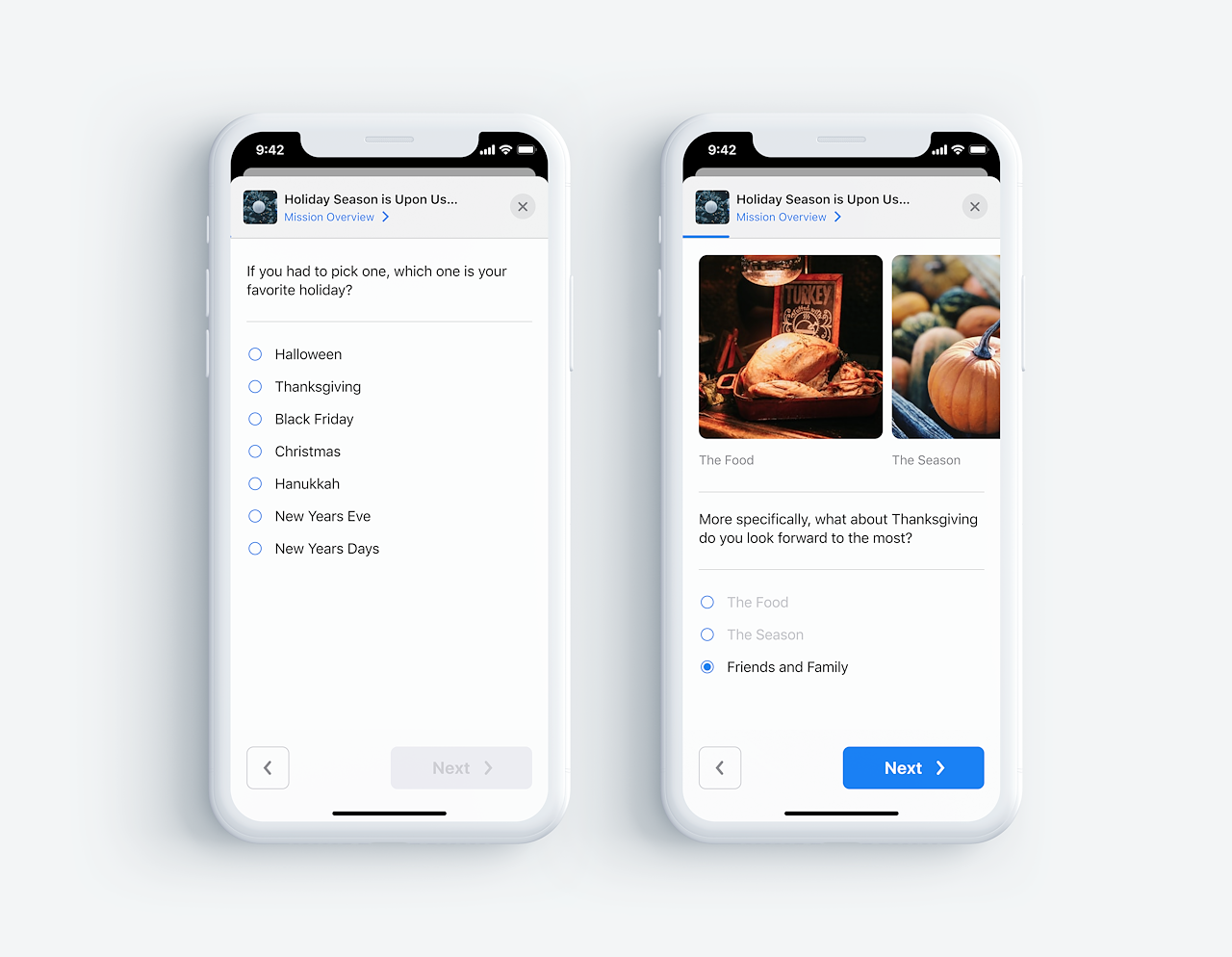 Multiple Choice Question · Multiple Choice Question with Stimuli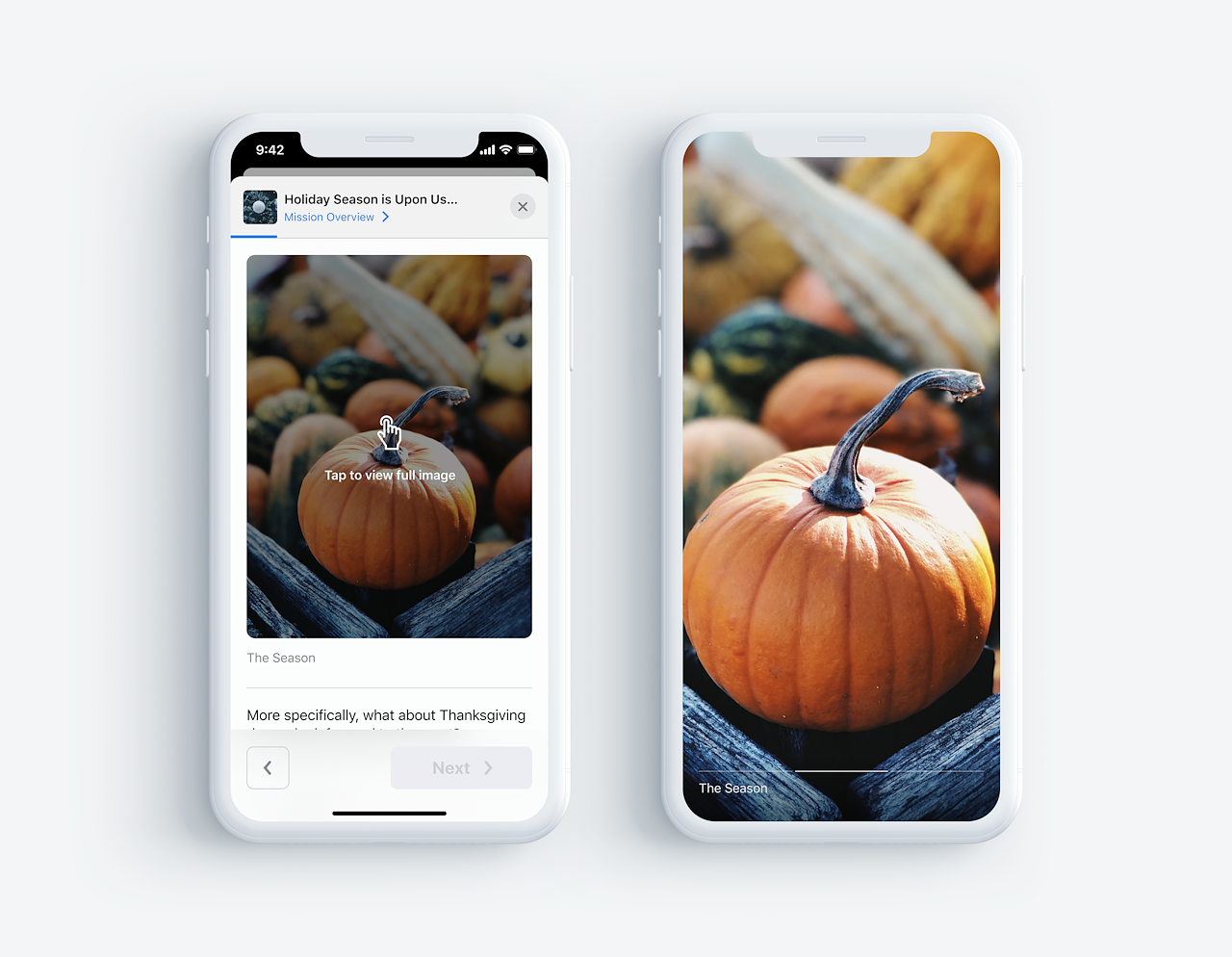 Stimuli with confirmation blocker · Stimuli Detail View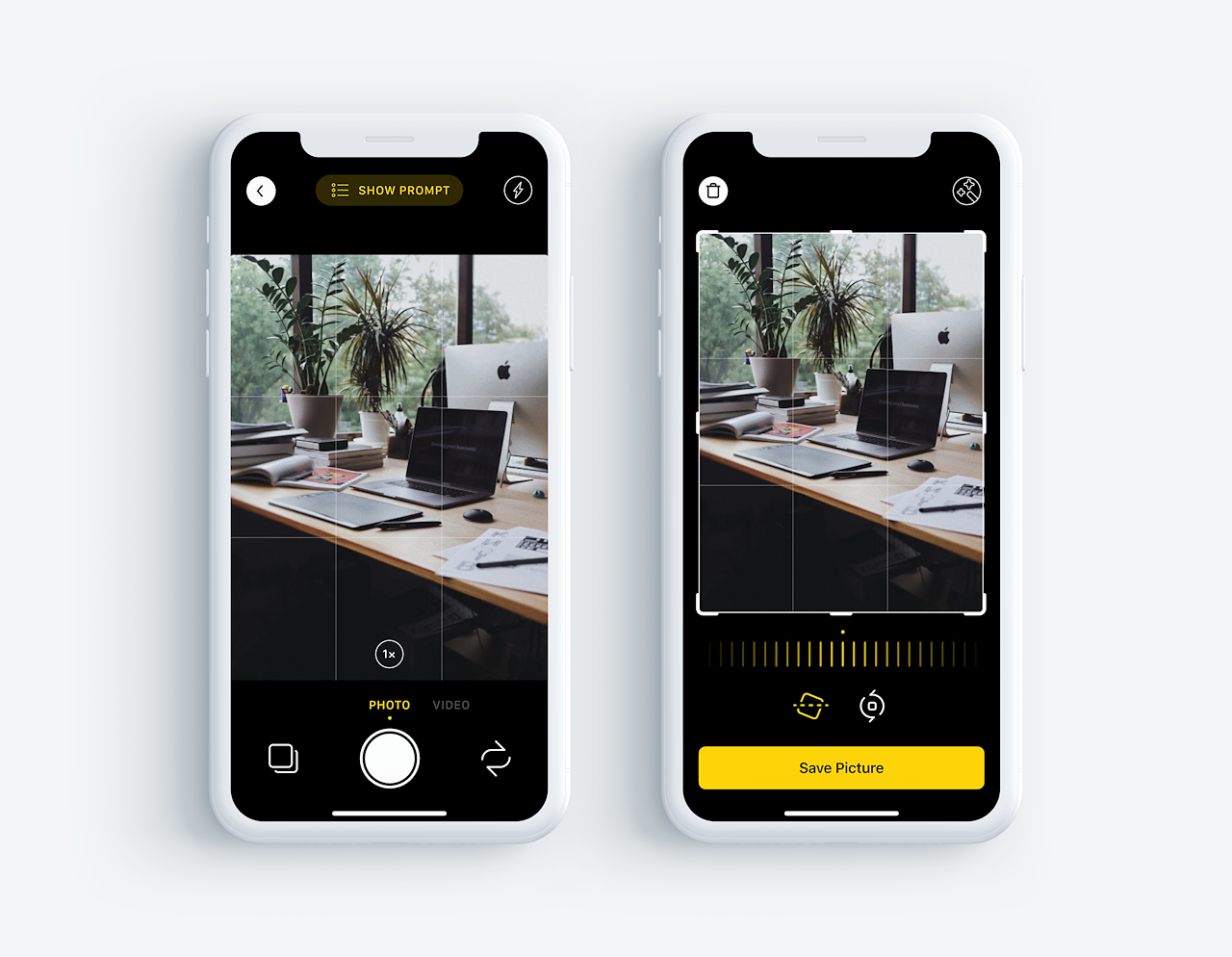 New Camera · New Edit Screen
---
Dscout Live
A big part of the desktop experience was led by the design system itself, but I want to highlight two major undertakings. Dscout Live let researchers conduct remote video interviews with integrated scheduling, stimuli, observers and clip creation. In other words, not just another video conferencing tool, but a video tool for researchers.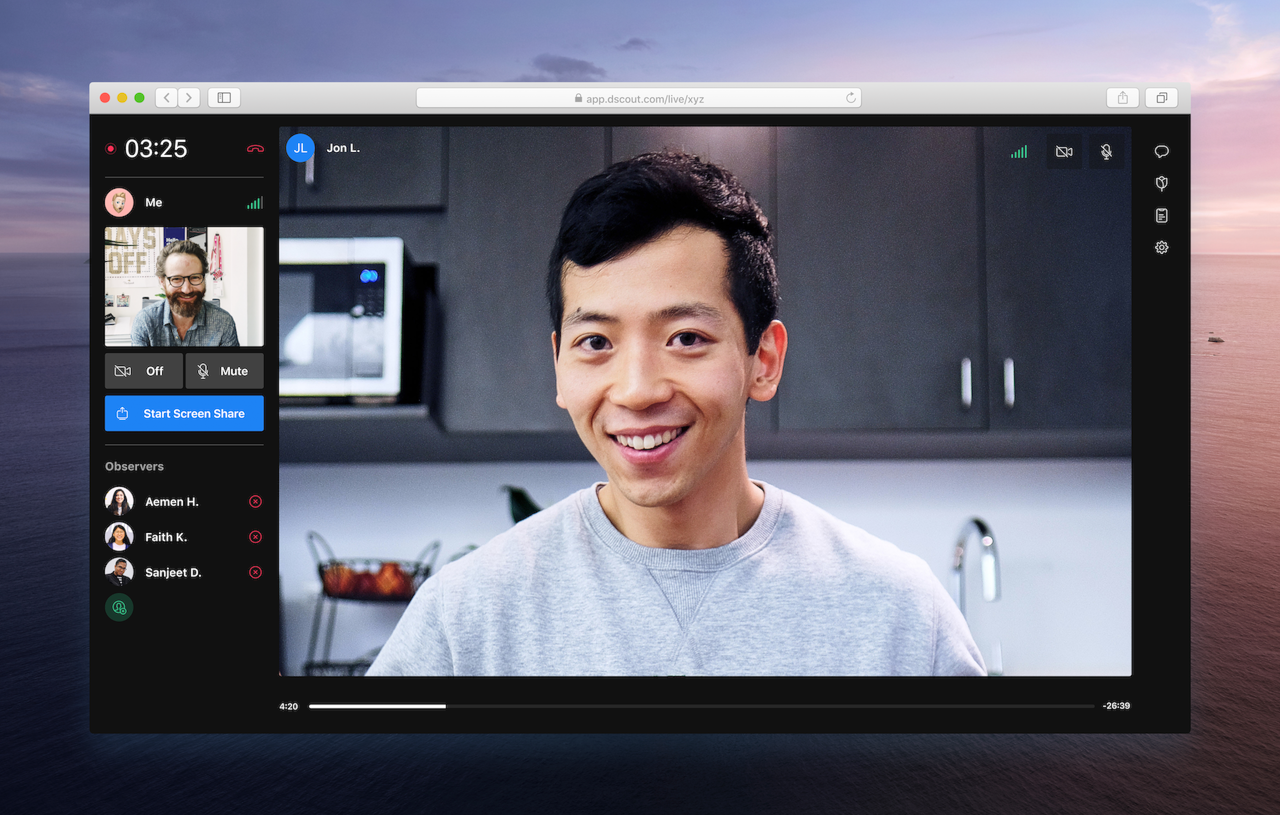 Dscout Live, in-call interface
---
Video Editor
While building Live, we learned a lot about how users wanted to use video in a research context. They wanted to quickly create a highlight reel or playlist to share with stakeholders. We ended up building a video editor that let researchers get at moments that matter quickly without having to leave the app. One of the highlights gave them the ability to edit (trim or split) video with the help of a transcript.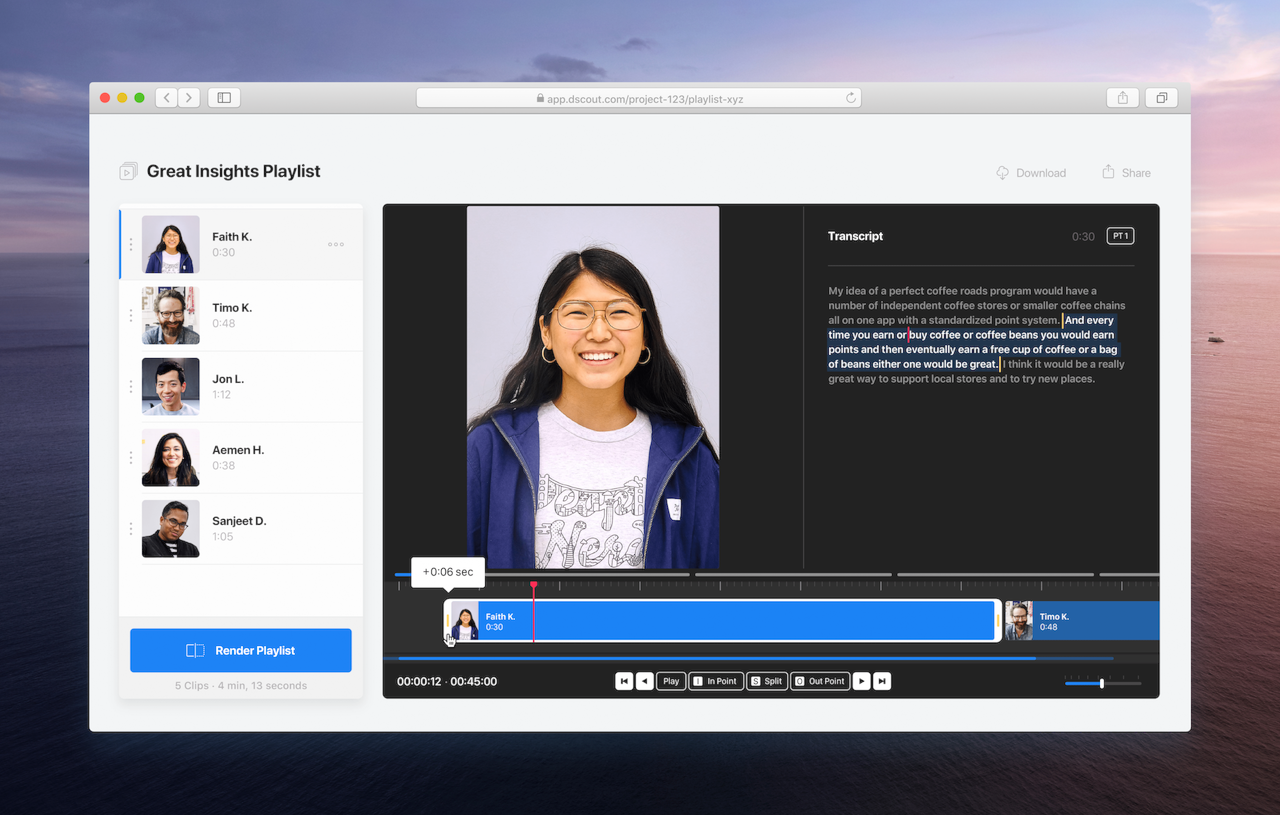 The new video editor and playlist creator

Detail of the time-line editor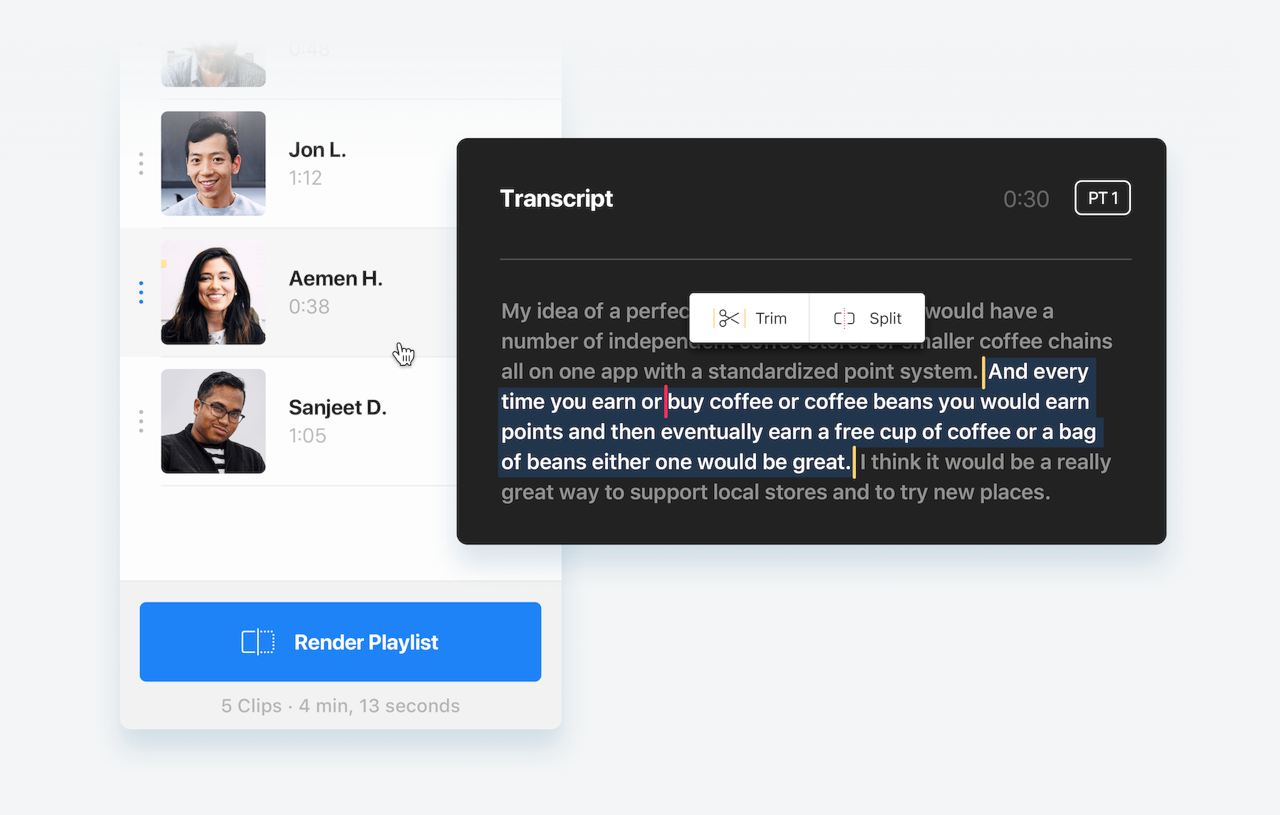 Detail of the clip manager and transcript editor