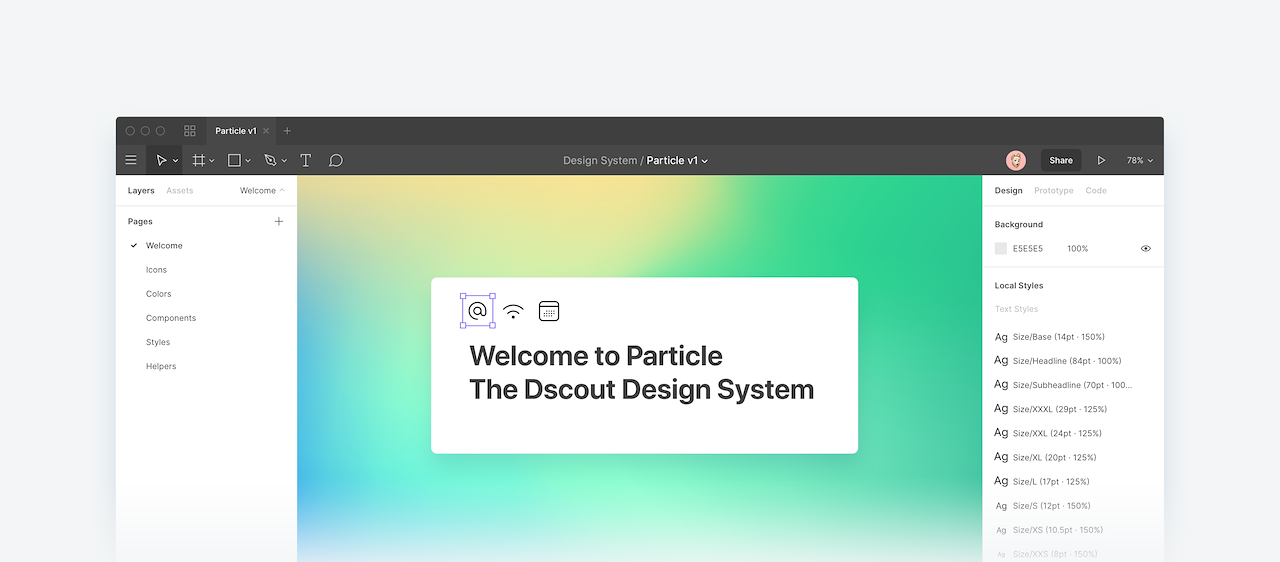 One of my first tasks was to update the builder, a tool for researchers to design and build their research. While maintaining all of the existing functionality, user testing helped us figure out what pressing new features to add to our redesign.
---
User Testing
In that process, we created a very minimal, almost toy-like interface for the builder. Our goal was to get at the essence of those new features, without distracting the user. We fell in love with the minimalism and began to wonder, could we make the builder (and even the platform itself) look and feel as simple without sacrificing functionality?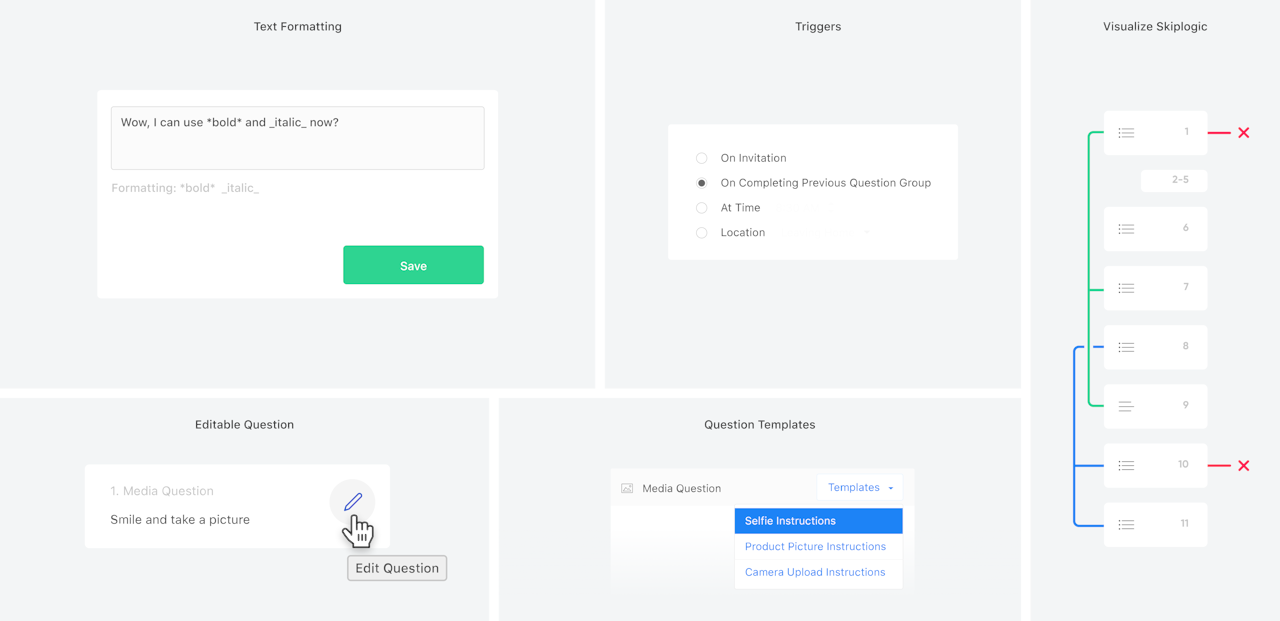 Concept Tests
---
Particle
This question was the beginning of what later became Particle, dscout's design system.
We took a very deliberate minimalistic approach to the redesign. By removing as many distractions as possible and staying impartial, we let the researcher discover the color and narrative in the actual research.
We stripped the design down to a minimal set of colors and typographic rules and rebuilt it on that foundation.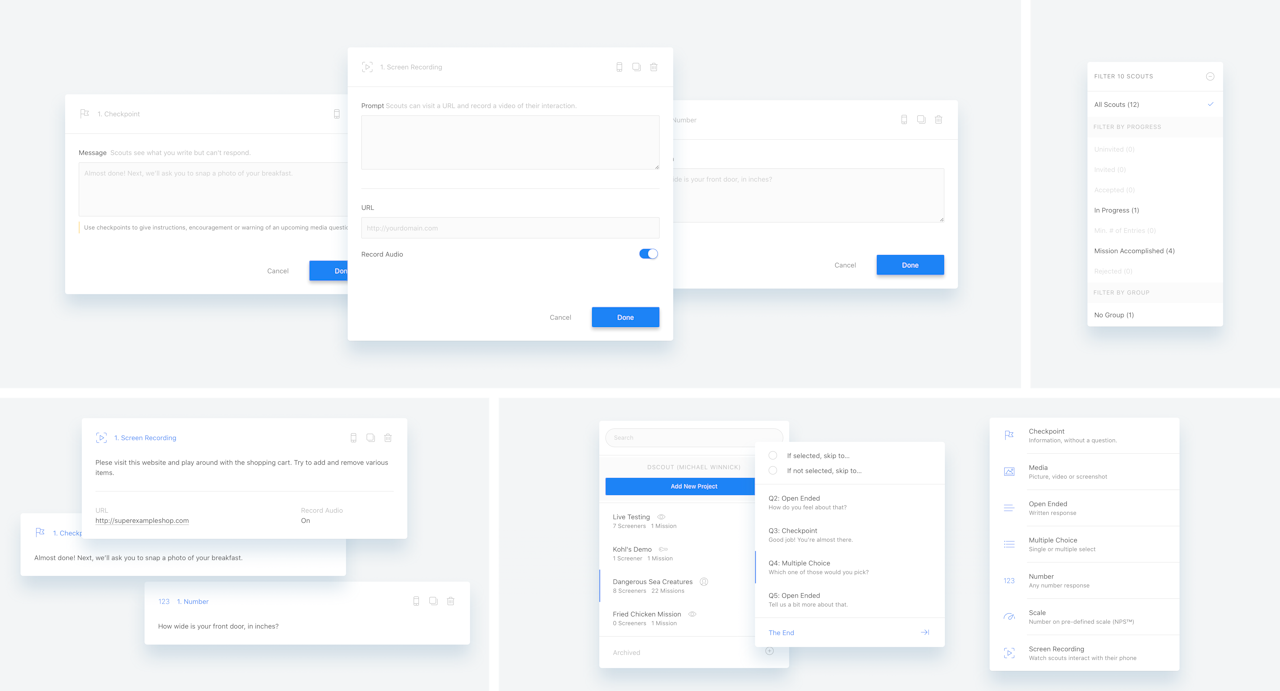 v1 of Builder Components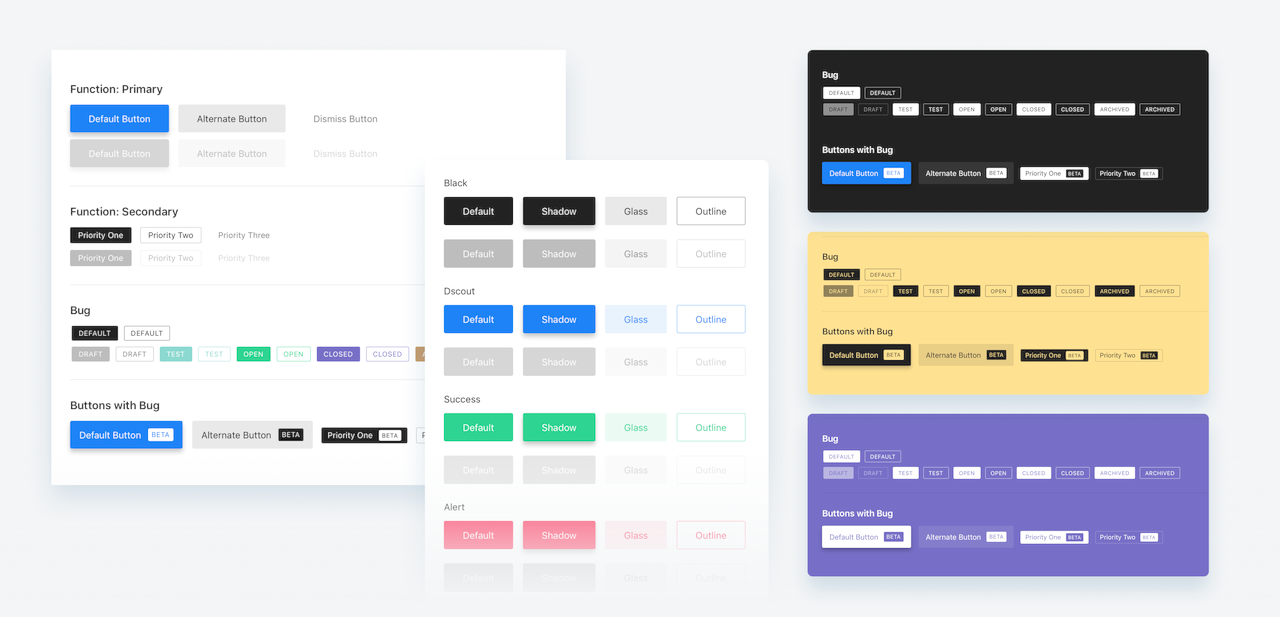 Buttons with various themes
Along with typography and typical form and control elements, I also redesigned all of the icons in a minimal 1pt outline style.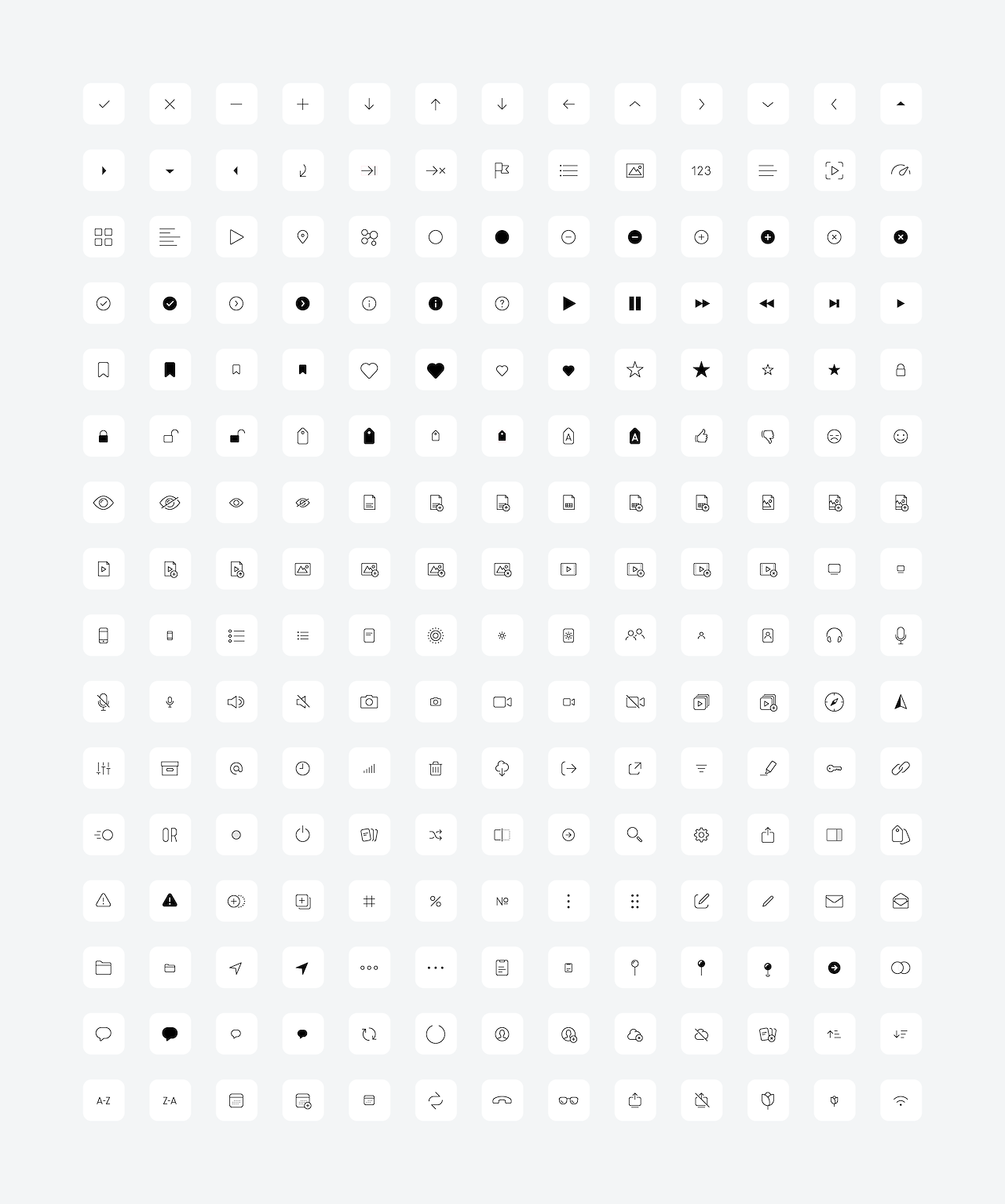 Icon library
---
The Next Phase
While this minimal approach was broadly received with very positive feedback, we sacrificed discoverability and scalability in certain areas. We addressed that in the next wave of Particle iterations.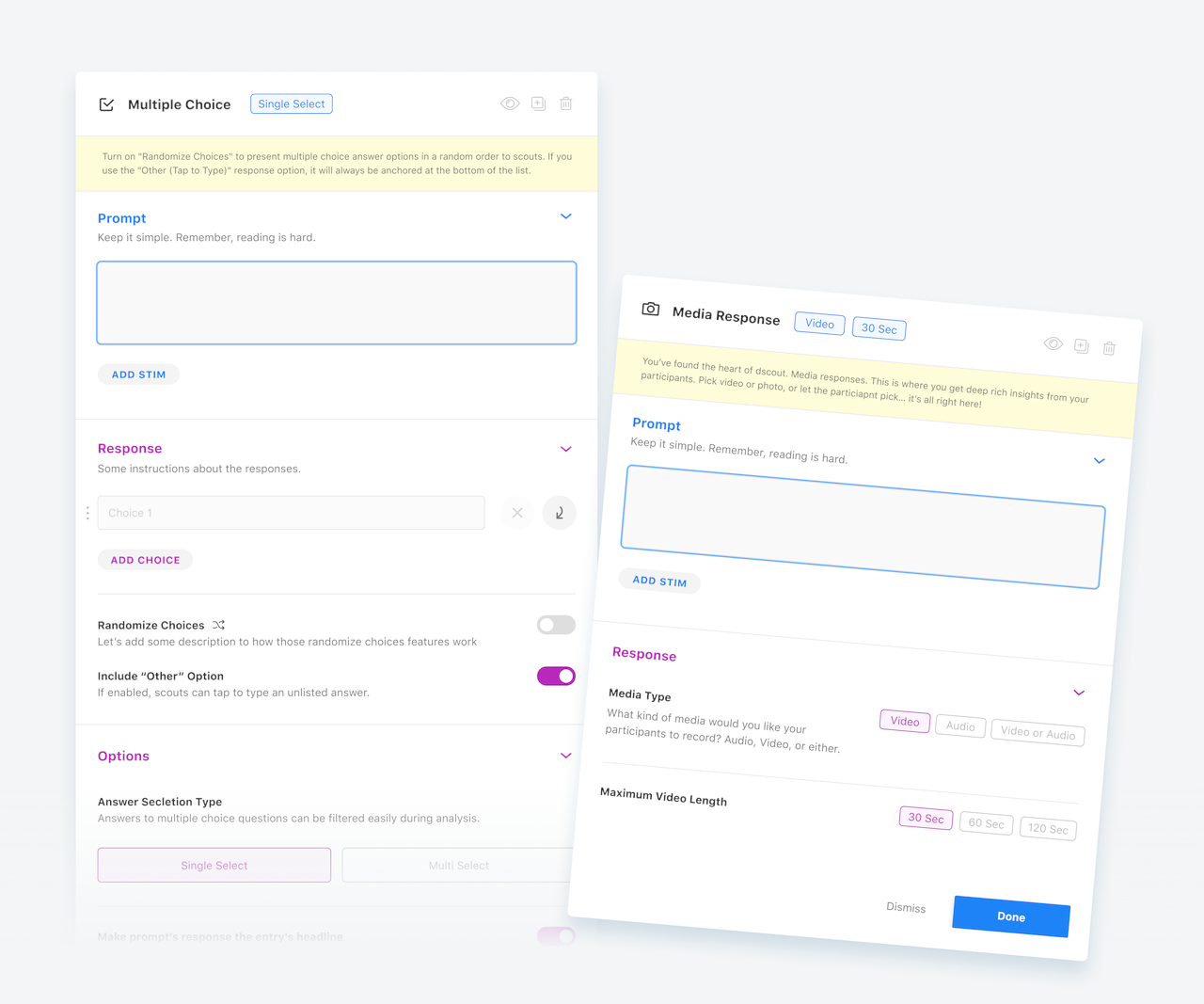 v2 of Builder Components